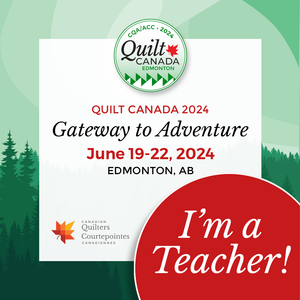 Take a Class or join a Lecture!
Quilt Canada is a one-of-a-kind event in Canada. It's an opportunity to see your favorite teachers and vendors, and this year I'll be teaching and offering bag-making lectures!
Be sure to join us June 19-22, 2024 in Edmonton, AB, it's going to be AMAZING!
I'm teaching the Richard Waist Pack, and speaking about bag-making materials and bag pattern modifications - you won't want to miss it!
Visit Quilt Canada 2024
Lets go Shopping!!
Find all of my PDF Patterns in one place, whether you are looking for a backpack, a duffel bag, a shopping tote, or even sleep mask for a gift! Each of my patterns have clear instructions with diagrams walking you through the entire bag making process.
Some of them even include SVG files for you to use on your electronic cutter, and most of them include an A0 Copy Shop page so you don't need to waste your time taping pattern pieces together!
Shop the patterns here!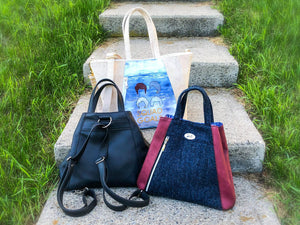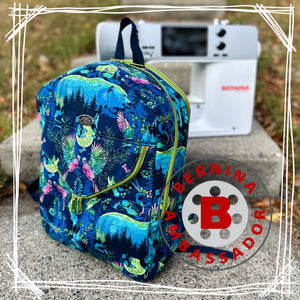 I'm a BERNINA Ambassador!!!
Did you know that I'm a BERNINA Canada Ambassador?
What does that mean?
It means all of those "tough to sew" bags are made on the B 570 QEE - it's got all the features you need for bag making! My BERNINA powers through all of the vinyl, cork, waxed canvas, and canvas I need to get through to create the beautiful bags you see on my Facebook and IG. Follow me on my social media to see how I'm using my BERNINA and the supplies I use with it such as thread, interfacing, and stabilizers.
Don't hesitate to ask me about my machine or what I'm making! I love to share my tips and tricks!!!
Visit BERNINA Canada
Tutorials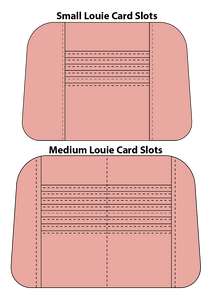 Louie Waist Pack has an add-on! That's right, you can now add card slots with tried and true instructions. I have avoided adding any bulk to the seam allowances with...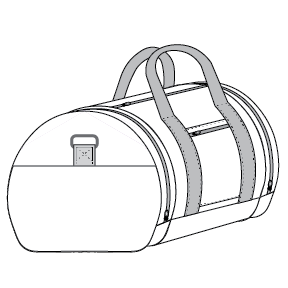 Everyone loves some extra pockets in their bag, so lets add some to keep us organized while travelling. The John Duffel Bag gets additions!
Don't like it when rectangles and square pattern pieces aren't included in your pattern? Download the templates to make your own pattern pieces to re-use over and over again!