• Backpack • Crossbody • Handbag • New Pattern • Pattern Release • Rio • Rio Convertible Tote • Tote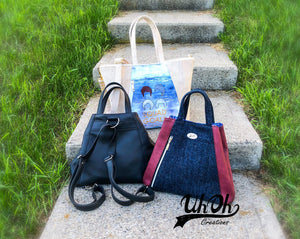 The Rio Convertible Tote is the bag to be worn your way! In the hand, on the back or crossbody, whichever is best for you! Get the pattern to make it your way.
---
• Bag of the month club • BOMC • Carry-all • Events • George • Handbag • How To • Sew Along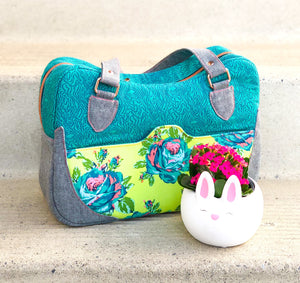 Saturday, April 11, 2020, join me in the Bag of the Month Club Facebook group to sew your George Carry-all or Handbag! Well, how is this going to work you ask? I've got a plan! First thing is first! If you are not a member of the Bag of the Month Club, then you don't have the pattern!! This is the only way to get the George Carry-all right now, so pop over to www.bagomc.com and subscribe for only $18 US and get 4 patterns right now!!! Preparation Work Before we start on Saturday, I'm going to have my pieces all...
---
• Bag of the month club • BOMC • Carry-all • George • Handbag • Pattern Release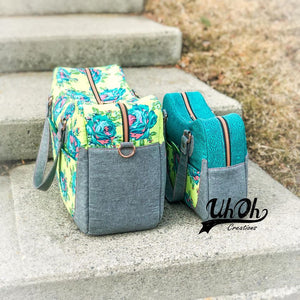 George Carry-all is the April 2020 Bag of the Month Club pattern for members only. Join the Bag of the Month Club to get your version of George with instructions to make the Carry-all size and the Handbag size. Check out all the testers here to be inspired!
---
• Keanu Backpack • Pattern Release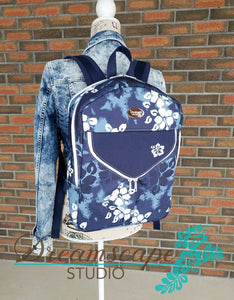 A new pattern has been released, the Keanu Backpack and you are going to love it! It's perfect for a 15" laptop and all the other items you need to carry with you!
---
• Buddy ID Pouch • Pattern Release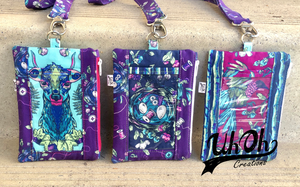 It's my last pattern release of 2019 and it's a super handy little guy that you can whip up quickly. The Buddy ID Pouch (purchase it here) is great for selling at markets, or adding as tags to gifts with their name in the vinyl pocket and letting them use it afterward. I hope you love it as much as we did during testing! And don't forget that you can sew-a-long with Mae of Isabella Sparsh on YouTube! Features The Buddy ID Pouch is an adaptable little pouch with a vinyl pocket in the front designed to hold your nametag for a...